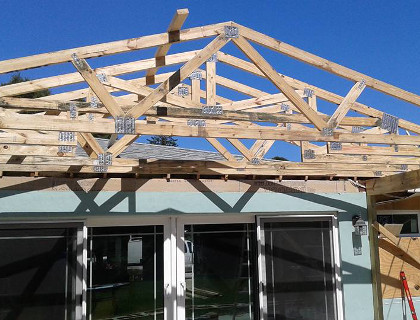 ROOM ADDITION CONTRACTORS IN ST PETERSBURG, FL
Is your family growing? Have you run out of space inside your current home? Packing and moving can be quite a hassle. So if you're in need of more space but want to stay put, come to Premium Building Concepts LLC. We offer room and home addition options that are designed to give you the extra living space you need to live comfortably while improving the value and functionality of your home.
HOME EXPANSION MADE EASY
When you hire us, you'll benefit from our thorough, dedicated approach to home remodeling. We understand that your home is likely your greatest investment; and we want to help stretch your remodeling budget go as far as possible. That's why we offer cost-effective home additions designed to help you maximize your property's usefulness and value.
INCREASE VALUE WITH A HOME ADDITION
Increase your living space and improve the value of your property with a home addition from Premium Building Concepts LLC. Call today for more information or to schedule an estimate.