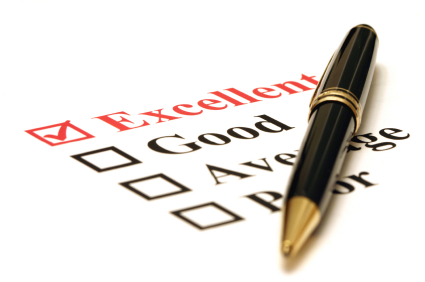 We work hard to provide service at a level above expectation. Below are testimonials from some of our satisfied customers:
Pleased with the Price, Workmanship
"This letter is written to express our sincere appreciation for the fine job that Scot Buley of Premium Building Concepts, LLC did in remodeling our Chamber of Commerce offices.
"Scot was extremely conscientious regarding noise, dust and inconvenience, as he remodeled our office while we carried on our duties. In addition to his concern for our need to operate during construction, Scot also worked at nights and on weekends to help make sure we had minimal disruption.
"We were pleased with the price, workmanship and personal concern that Scot gave to our project.  We would happily recommend his work to others who are considering using his company." - Russ Sloan, President/CEO, St. Petersburg Area Chamber of Commerce
We Recommend Without Reservation
"In 2005, we underwent a major remodeling / addition to our home. The work went smoothly through projected phases and was consistent with plans drawn up by our architect. The main crew was always the same reliable men. They were on time five days a week. They were respectful of people and property. They completed extra cleanup before each weekend and holidays. We were pleased with the quality of work and the ease at which corrections were made.  We would recommend Scot Buley, General Contractor, without any reservation." - Bob and Pat Riester
Able to Work Within Budget
"Scott has been all that my wife and I could ask for in a contractor. We have been dealing with him remotely and have always found him to be thorough, able to work within budget and offering all the alternatives. As a fellow contractor, I know the difficulties of running a project much less when the client is thousands of miles away. He provides above the call of duty service." - Paul Friedrich
Devoted General Contractor
"Excellent, devoted General Contractor who is experienced and works with his clients, understanding their needs He aims to make the job easy for all - Satisfied customers. Happy, overwhelmed at the quick, easy results. His company works around client schedules, tries to make it seem as if the workers were not even there. With all our busy schedules, it is SO important... I know!" - Marcia Davis
Timely… at a Reasonable Price 
"Quality work done in a timely manner at a reasonable price. Very pleased with the work that was done to the exterior of my home! I have plans to call them back out again soon to take care of more of my home improvement needs." - Carol Lawlor